With approximately 3,000 employees and 28 countries, Merz is one of the world's leading suppliers to the aesthetics and neurotoxin market.
Merz acquired Anteis SA in 2013, allowing the Swiss brand to keep its roots, its historical roots and its specificities and to benefit from the strength of the group.</p >
"Our mission is to improve patients' health, helping them to live better, feel better and look better."
Our culture
Innovation and proximity to customers are the fundamental pillars of our success and are the key to our sustainable growth
Innovation and proximity to customers are the fundamental pillars of our success and are the key to our sustainable growth. For us, it is crucial to have a culture of innovation that encourages employees, rewards risk taking and encourages them to act independently.
"Committing to its teams and customers"
When working with our clients and colleagues, we build lasting relationships based on trust, respect and integrity. This strengthens our bonds and makes us productive in a unique way.
Merz has been providing scientifically proven quality products for over 100 years. Throughout the company, we adhere to high ethical standards. This gives our customers and patients the certainty that even in the future they can rely on our promises and our services.
Discover our professions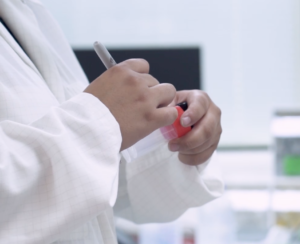 At Merz Anteis, you have the opportunity to evolve in a flexible environment. For example, you benefit from free hours, teleworking or even sabbaticals.

The development of skills and know-how is key for us: if you join the Merz Anteis team, you will have access to regular continuing education according to your fields of activity. .

Thanks to a partnership with a renowned Swiss aesthetic clinic, all employees benefit each year from the possibility of receiving an injection of our flagship product, Belotero.

In addition to a parking space paid for by the company, you can also take advantage of our gym, a healthy food distributor and free coffee/tea.
Did you find vacancies that interest you in our job search? Then we look forward to receiving your online application! We strive to make our application process as quick, easy and transparent as possible.
Do you recognize yourself in one of our ads? So do not hesitate and apply: as soon as we receive your application, we will send you an acknowledgment of receipt.
After verifying your application documents, we will contact you digitally. If your profile matches, we will invite you to a personal interview.
After a series of interviews together to estimate whether we and you are convinced of the collaboration, we agree on the contractual data.
As soon as you have signed the contract, you will enter our onboarding process which aims to facilitate your entry into the Merz Anteis structure.
What I appreciate the most at Merz Anteis is the atmosphere in the teams and for the projects. There is always someone to come and help you or discuss to find the best solutions.